Master Math with Homework On Web live classes
Homework On Web an effective way of building mental discipline and encourages  Math and mental rigor.  In addition, substraction, division, multiplication mathematical knowledge plays a crucial role in understanding the contents of other  subjects such as science, social studies, and even music and art.
*What do Homework On Web students think about MATH subjects*
In mathematics, a content is a set function that is like a measure, but a content must only be finitely additive, whereas a measure must be countably additive.
Homework On Web is the world's best live-class platform for Maths.
Homework On Web Curriculum is accredite by STEM.org
Great learining outcomes have garnerrd invrstore like Googel
We ' ve been awarded India's best math program by ETR
Impacted 120,000+ student Present in 20+ countries
Make it hands-on. …
Use visuals and images. …
Find opportunities to differentiate learning. …
Ask students to explain their ideas. …
Incorporate storytelling to make connections to real-world scenarios. …
Show and tell new concepts. …
Let your students regularly know how they're doing.
The primary cause of math difficulties is an inability to create a gestalt image for the concepts underlying math processes. Individuals often attempt to memorize facts instead of being able to think, reason, and problem solve with numbers
Jai Mishra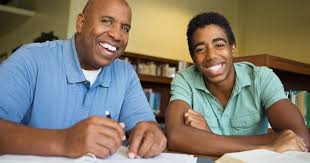 Homework On Web has expert teachers All are Awarded by AICTE
Shivangi Raj
5 year of Experience MCA in IT Department.
Abhay Singh
8 years Experience M Tech in Degitial Electroic
Abhay Singh
8 years Experience M Tech in Degitial Electroic
Ziya Jean
15 year of Experience M.Tech in Delhi University
Meet our Math Toper Students
Karan Rajput has been a Homework On Web Students. He is winners of Math Competitions in 2017.
Grade – 5
Nibha Sinha has been a Homework On Web Studnts. She recently won a gold medal in 2018.
Grade – 7
Kaushal has been a Homework On Web Students. He is winners of Internation Level Mental Math in 2020.
Grade – 5
Joya Jain has been a Homework On Web Students. He is winners of International Math Quiz Competitions.
Grade – 9
*  Homework On Web started in India 5 year ago
* It is best Online class plateform.
* Present, It is world's  best live  class for Math.
* Homework On Web offers Live online classes with best teacher.
* Student and Teacher Interaction is always One-by-One.
* Student join a class needs a desktop/laptop with headphone.
* No, All classes are completely online mode.
* Each class is 60 minitus.
*  You can choose a class timinig that suit you.
* Make it meaningful.
* Start with concrete examples - leave the abstract concepts to later. 
* Start with an interesting, real-world problem .
* Where you can, use computers to do the drudge work. 
* Reativity and ownership. 
*Engage your math students.
*  A PC should have all the functionalities, applications, and configurations to support video call.
* Math class requires a geometry box, graph papers, pencils